The Ear, Nose and Throat Clinic has been serving Alaska for over 40 years. We are proud to be very actively involved in our community through a number of sponsorship and donations (see below). Our providers include otolaryngologists and audiologists, which means you get unprecedented knowledge and experience. We specialize in a variety of head, neck, ear, sinus, thyroid and throat ailments including allergy testing and hearing and balance treatment.
OUTREACH & COMMUNITY INVOLVEMENT
Fairbanks Ear, Nose and Throat Clinic has been an active supporter in the Fairbanks community for over 40 years. We are proud to sponsor the following:
Fairbanks Youth Hockey
Interior Girls Softball Association
Fairbanks Youth Soccer
Boys and Girls Clubs
Alaska Ice Breakers
Hutchinson High school Basketball
Artic Lions
Youth and Senior Health Fair Participants
Interior Youth baseball
West Valley High School
Fairbanks Tennis Association
Fairbanks Fiddle Festival
Salvation Army
Swim Team
Big Brothers, Big Sisters
MEET OUR PARTNERS IN THE AUDIOLOGY CLINIC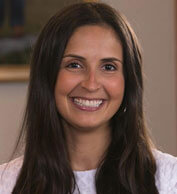 Dr. McIlwain received her doctorate degree in Audiology at the University of Washington, and completed her externship at Dartmouth-Hitchcock Medical Center in New Hampshire. She completed her undergraduate degree at ...
Read More